Hope Song was an exclusive design is by Beth Twist of Heartstring Samplery offered through the Facbook Group, Homespun Needlework (Cross Stitch and Samplers). The kits were provided by Acorns and Threads and included the chart, fabric, threads, and Acorns & Threads needle slide with magnet and needle. It was available in both linen and aida kits in several counts. I chose the 18ct aida and the fabric was Vintage Country Mocha. A finishing kit was also available, but I chose to use a board I already had.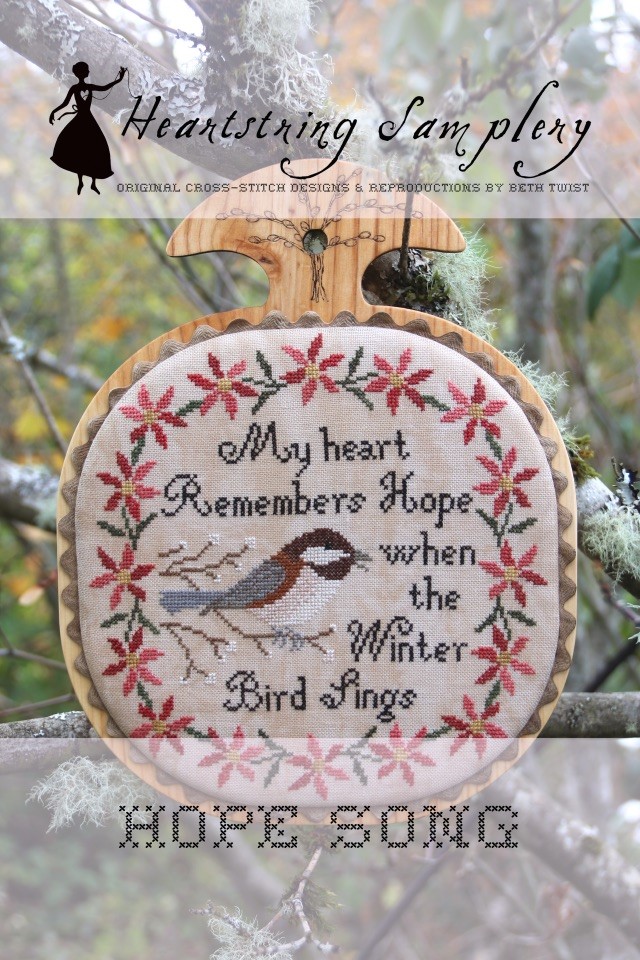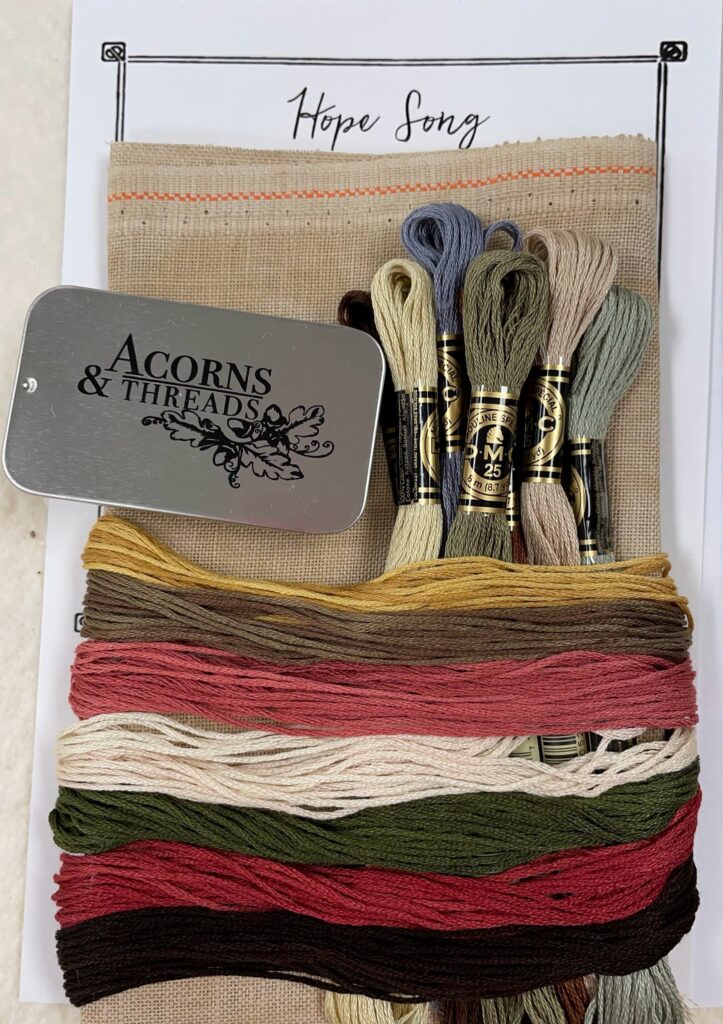 While this one was meant to be stitched with one strand of floss, I chose to use two strands.
Now to mount it although my board is a perfect circle, and this piece is not.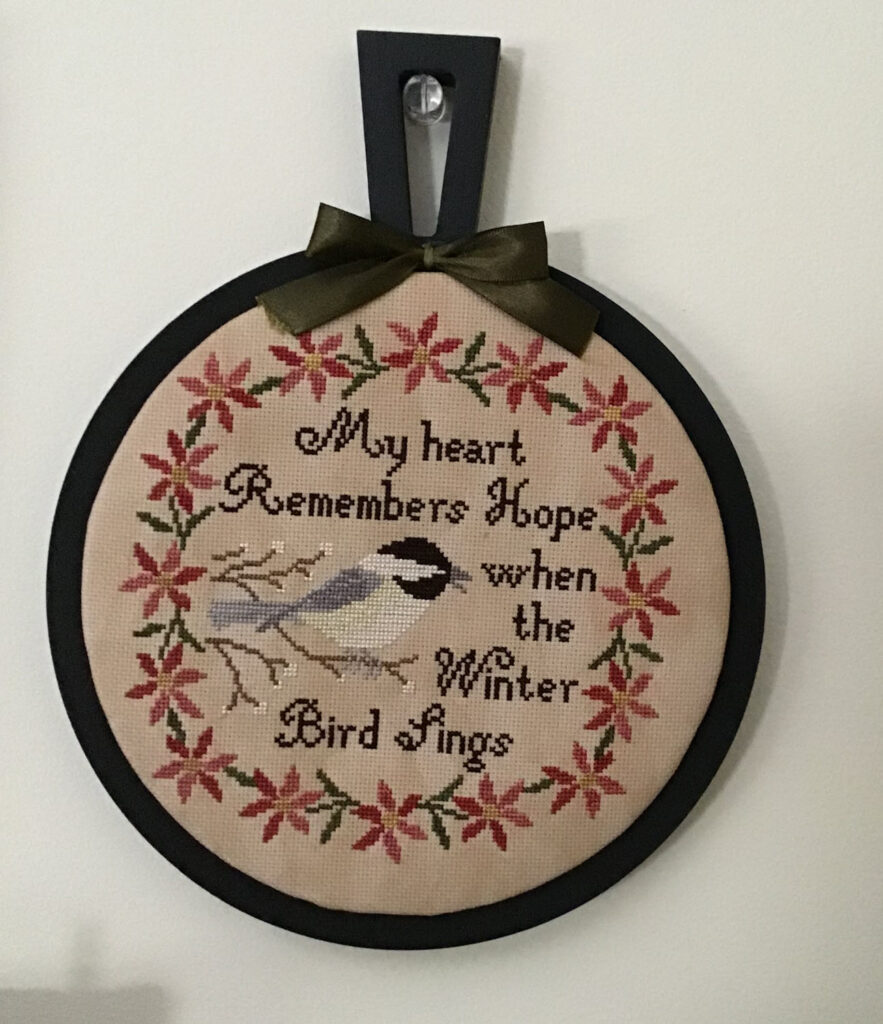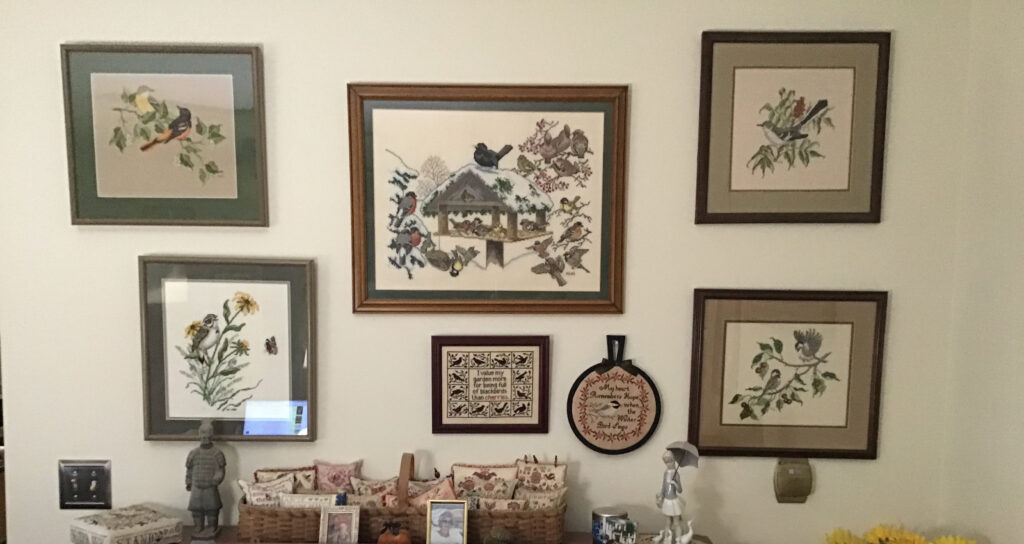 Source link

#Hope #Song #Heartstring #Samplery