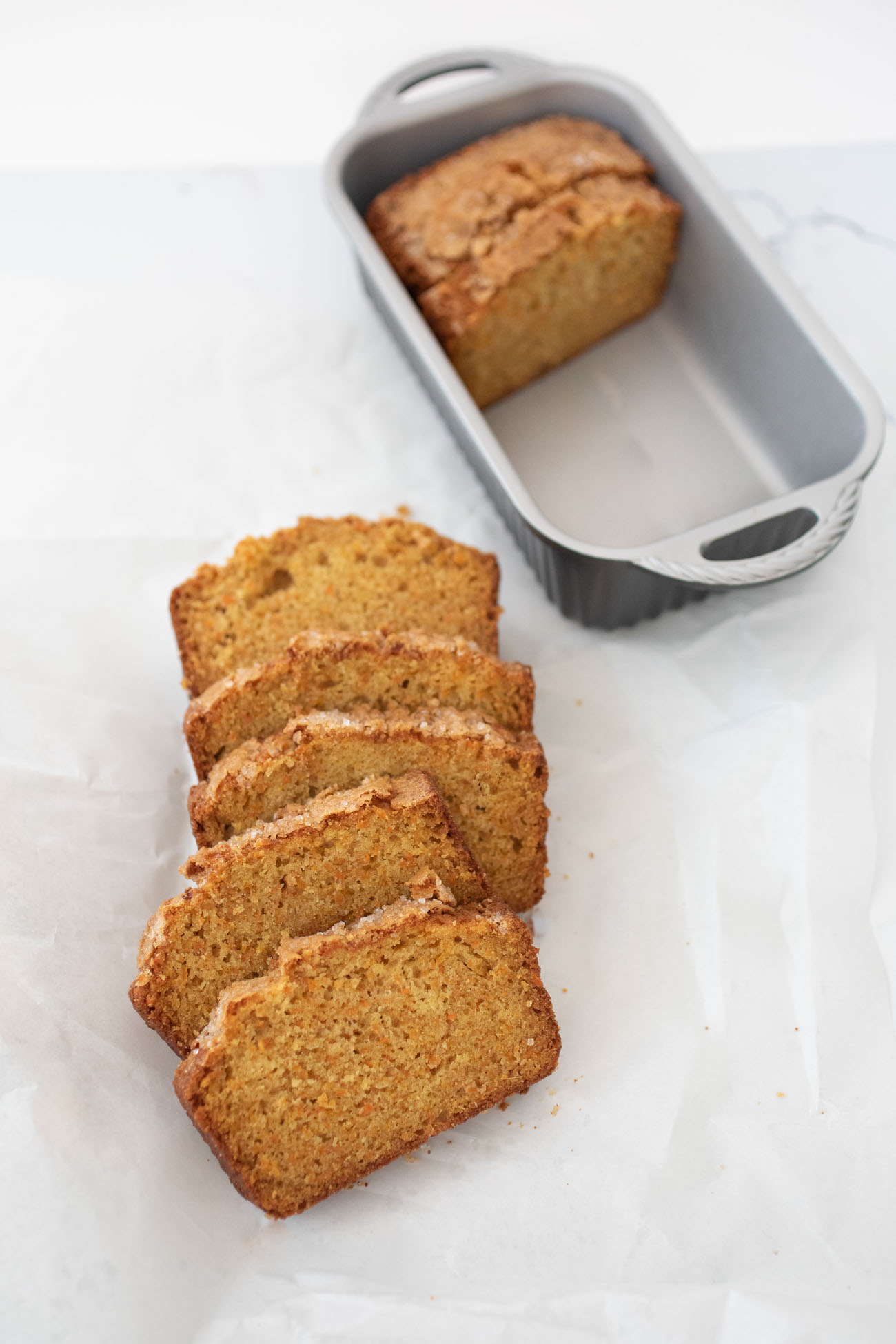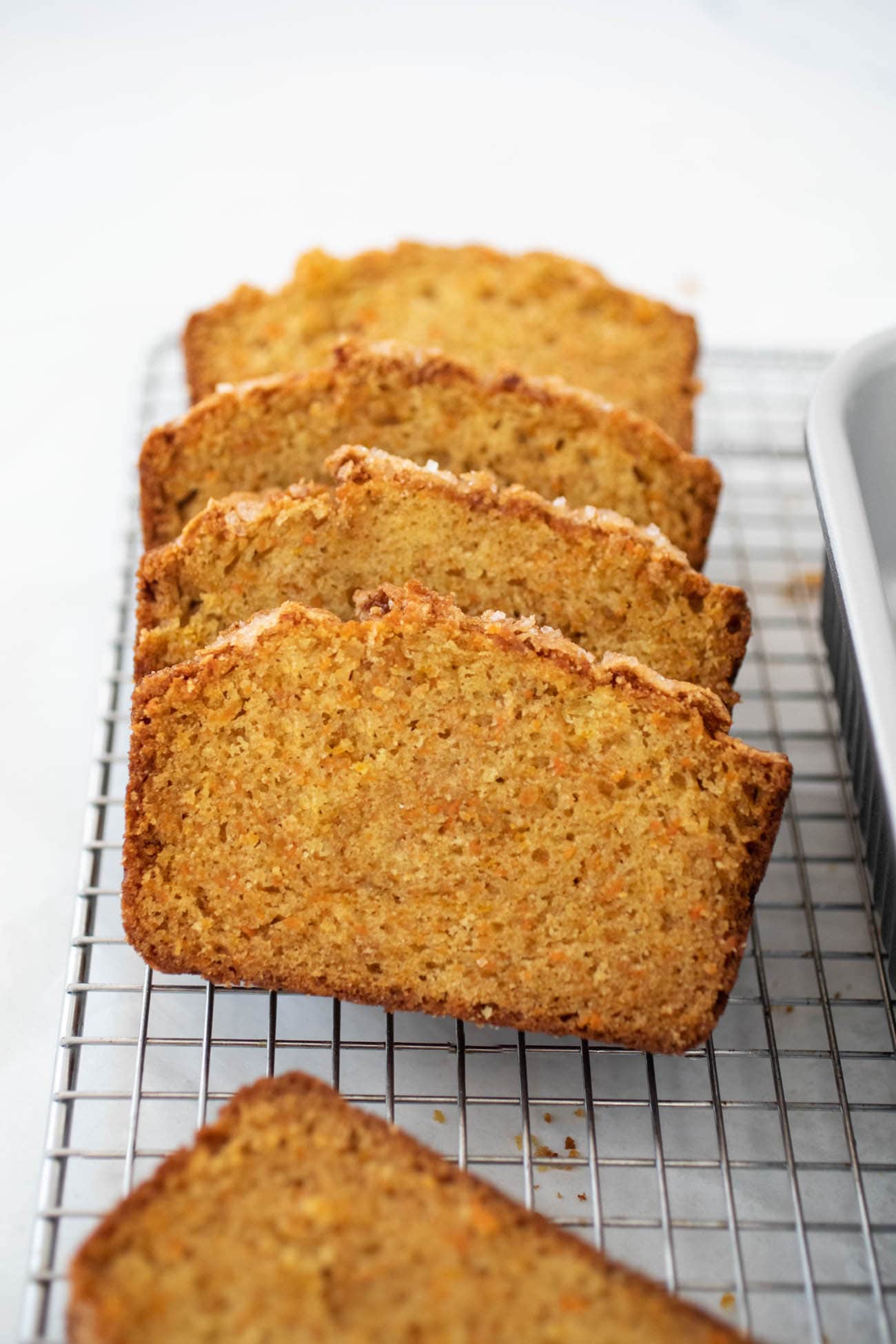 This post is sponsored by Nordic Ware, a valued partner of The Vanilla Bean Blog. We're also hosting a giveaway together on my Instagram channel for many of the Nordic Ware pans used in my book: Nordic Ware ProCast Everyday Loaf Pan, the Naturals Muffin Pan with lid, Popover Pan, Baking Sheet with cooling rack, plus a handful of other baking accessories! Also included is a signed copy of my new cookbook, 100 Morning Treats. Restrictions do apply.
What I love about this recipe:
This Ginger Orange Carrot Bread is a new recipe from 100 Morning Treats, my fourth cookbook that was just released. The flavors of ginger and orange are faint, but their subtleness makes this bread shine, pairing with naturally sweet fresh carrots. Orange zest and triple sec give it a lovely brightness, too.
This loaf stays moist for days, and I actually prefer it on the second and third days; the flavor develops and it becomes more tender.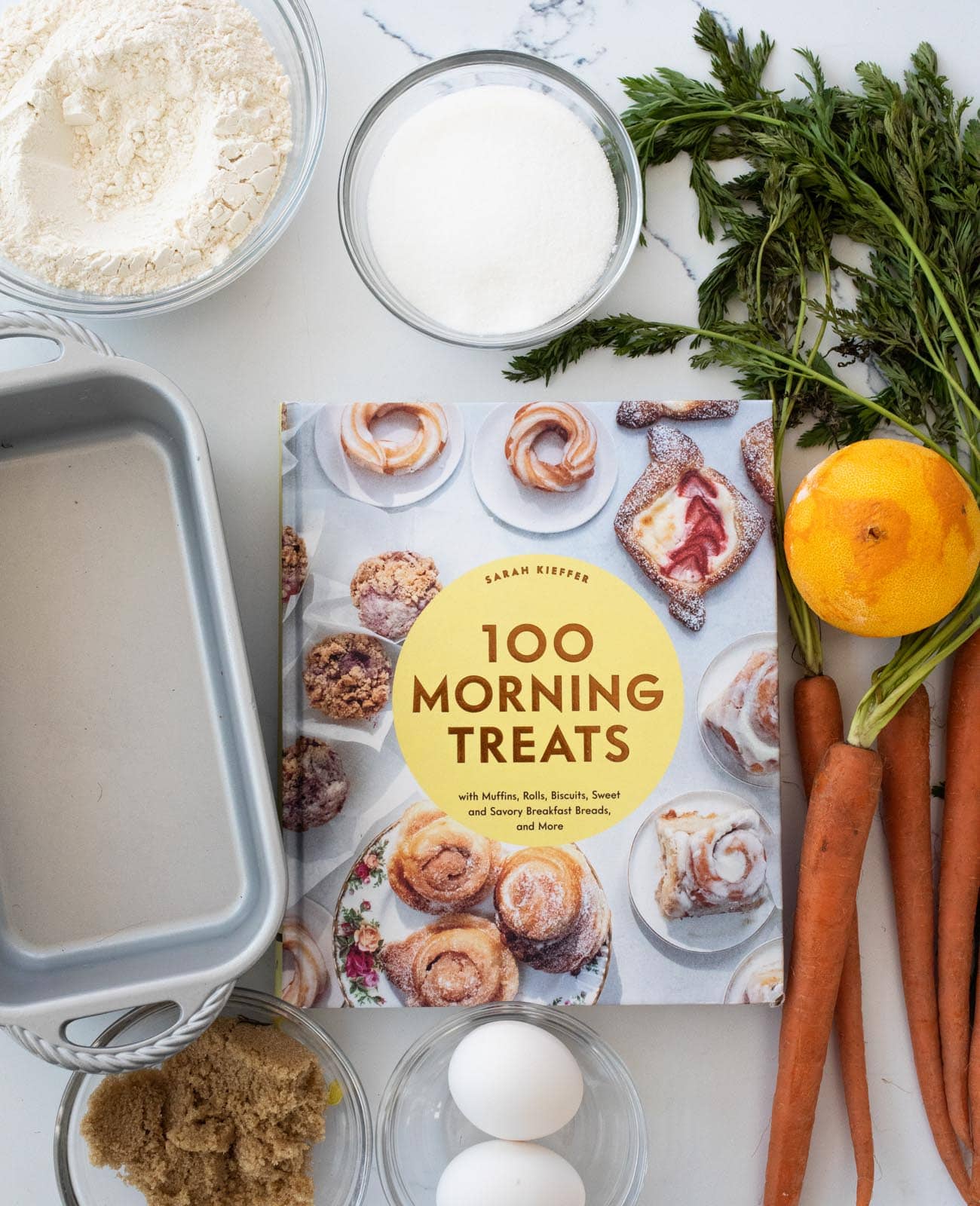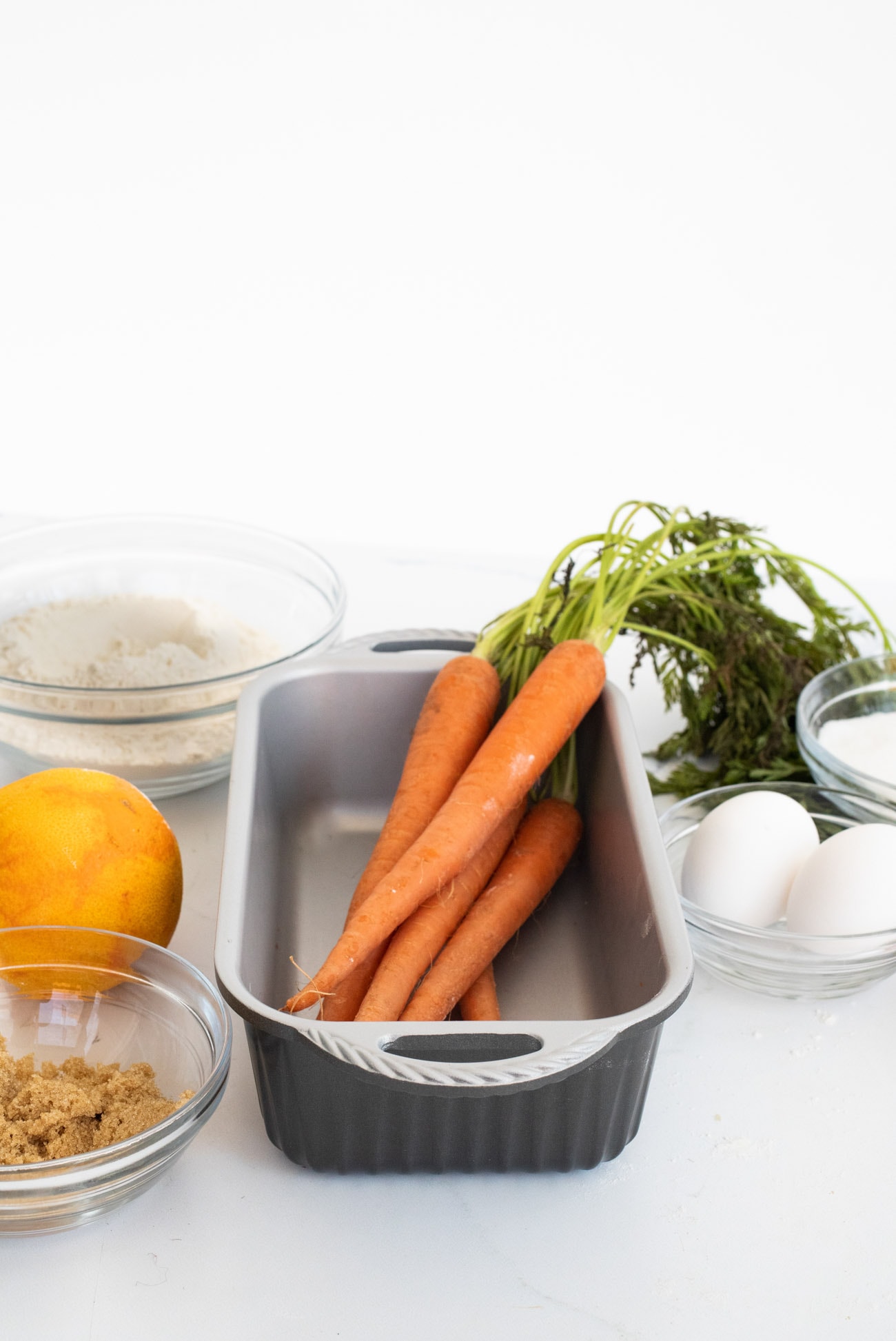 Baking With Nordic Ware Pans
Over the last decade of baking, I've come to rely on Nordic Ware for almost all my baking pans. Their pans are not only beautiful, but durable and well-made. For my 100 Cookies cookbook, I relied on their Naturals® baking sheets for many of my recipes, and my last two books have incorporated more of their other pans: The Naturals® muffin pans, Bundt pans, and Popover pans were all used and loved.
For my Ginger Orange Carrot Bread, I used the ProCast Classic Loaf Pan, which has a 6 cup (1 lb loaf) capacity. This pan is made from heavy cast aluminum, which ensures that both quick and yeasted breads bake evenly. This pan also has a classic, everyday shape and includes handles (!!!) which makes removing it from the oven so much easier.
This pan is part of Nordic Wares' new Everyday ProCast Bakeware Collection. I love that their pans are not only made here in America, but also in Minnesota, and that they are a family run business. If you get a chance to check out their Factory Store (located in St. Louis Park, MN), I highly recommend it!
After baking for so many years with so many different brands of pans, I don't say this lightly: Nordic Ware's pans truly shine. They have become staples in my kitchen, and I know that when I set out to bake something, their pans will help me succeed.
This Nordic Ware Classic Loaf Pan, as well as their Bundt Pans, are made of cast aluminum which is superior for baking, and the nonstick surface means clean release and easy cleaning. One of the many reasons I swear by their pans!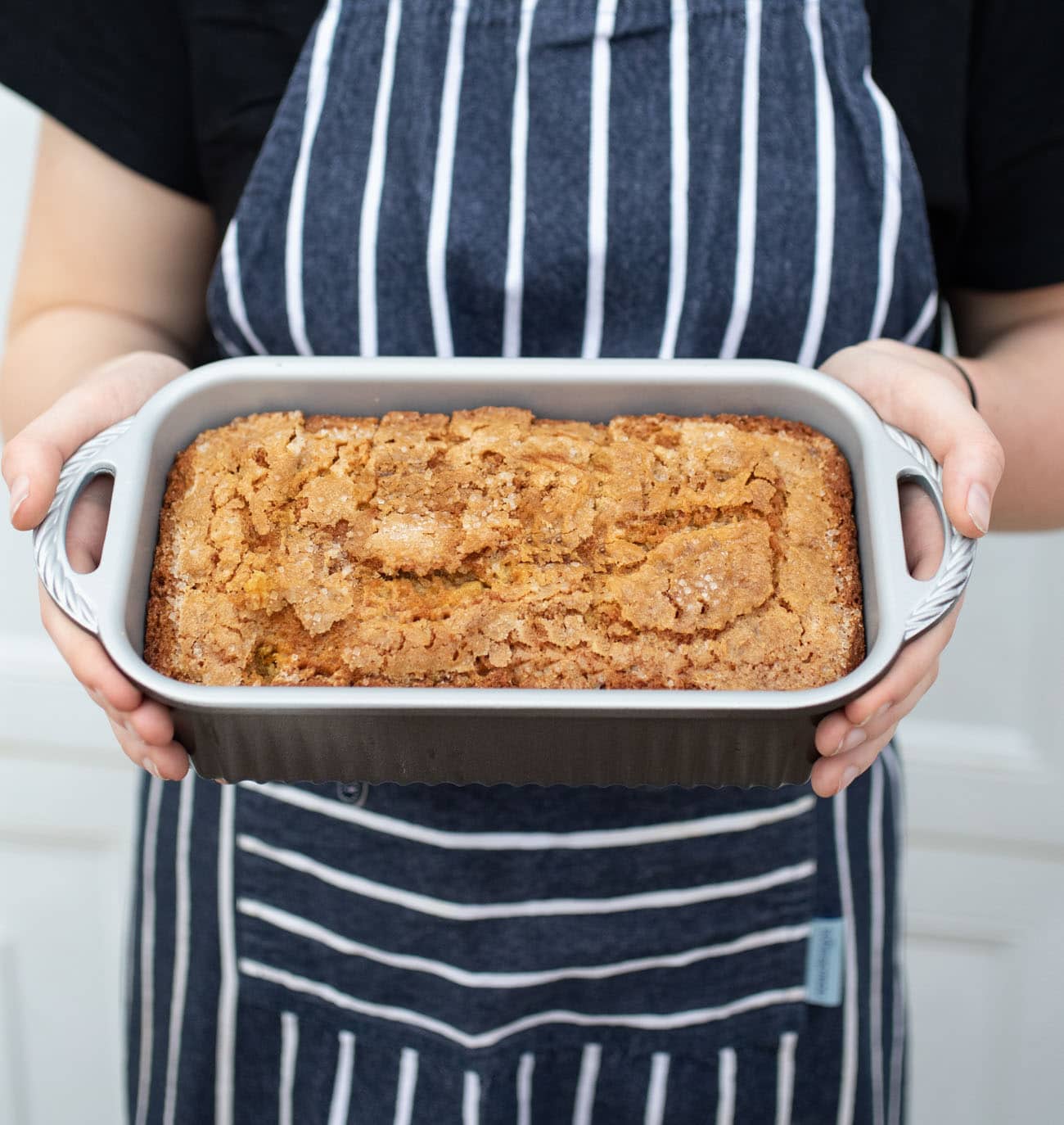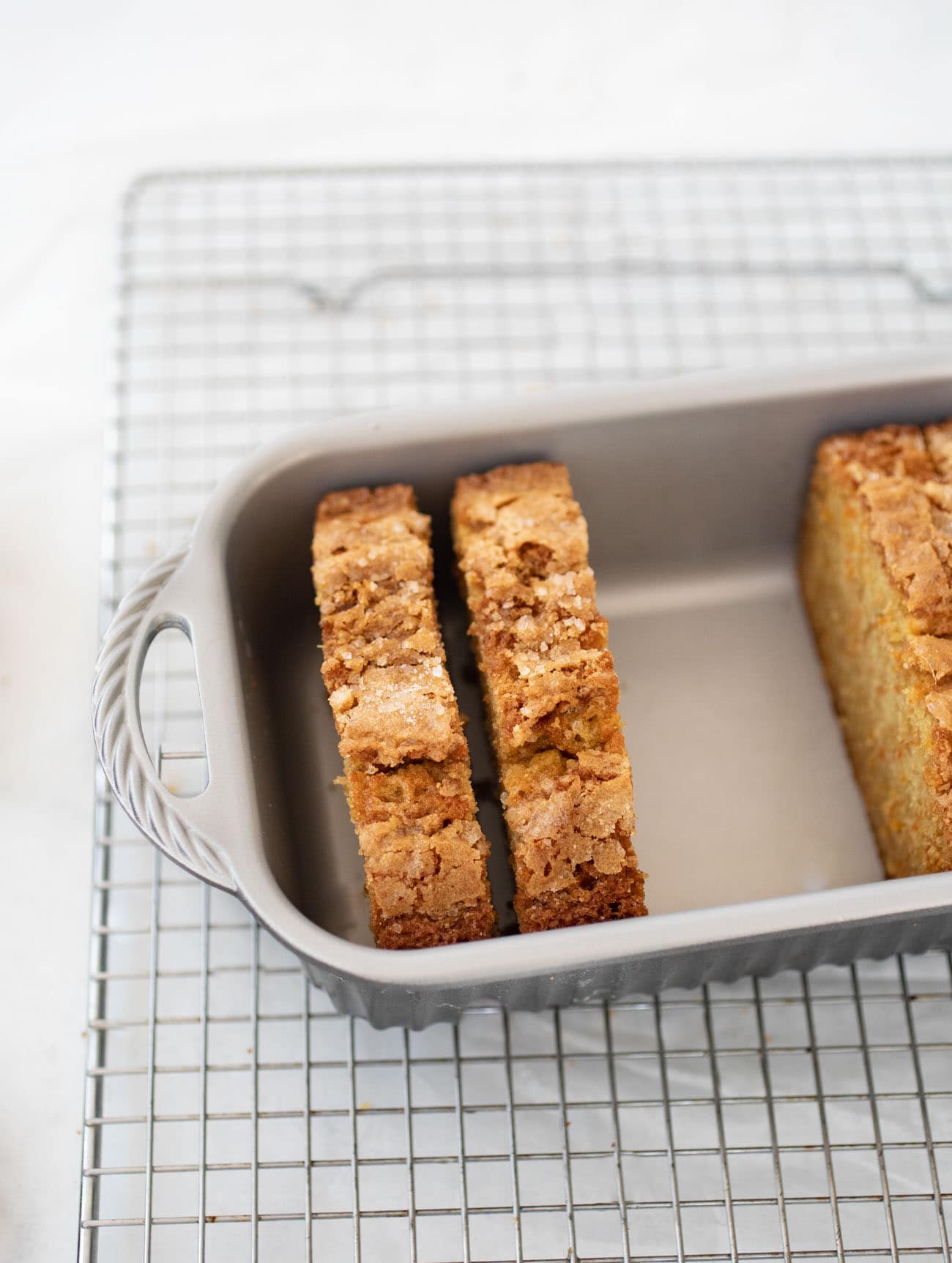 More Quick Bread Recipes: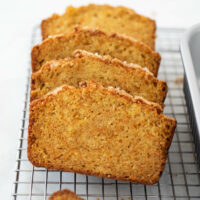 2/3

cup

[150 g] vegetable or canola oil

3/4

cup

[150 g] granulated sugar

1/4

cup

[50 g] brown sugar

2

large eggs, at room temperature

1 1/2

tablespoons

ginger paste or grated ginger

1

tablespoon

grated orange zest

1

tablespoon

triple sec or other orange liqueur (optional)

3/4

teaspoon

baking powder

1/2

teaspoon

baking soda

1/2

teaspoon

fine salt

1 1/2

cups

[213 g] all-purpose flour

2

cups

peeled and finely grated carrots

Sanding sugar, for sprinkling, optional
Position an oven rack in the middle of the oven and preheat the oven to 350F [180C]. Butter and flour a Nordic Ware ProCast Classic Loaf Pan, or grease with a baking spray containing flour. (The Nordic ware ProCast Classic Loaf Pan is 11.5 by 5.6 in [29 by 14 cm] – this measurement takes into account the handles, but has a 6 cup volume, similar to a 9 by 5 in pan. I have also used an 8 by 4 in [20 by 10 cm] loaf pan many times – it will fill a lot of the pan, but it bakes up slow and doesn't rise super tall, and I've never had it overflow).

In a large bowl, whisk together the oil, granulated and brown sugars, eggs, ginger, orange zest, triple sec (if using), baking powder, baking soda, and salt until completely combined. Add the flour, whisking until just combined. Add the carrots, stirring until incorporated. Sprinkle the top generously with sanding sugar if desired.

Pour the mixture into the prepared pan and sprinkle the top generously with sanding sugar if desired. Bake until a wooden skewer or toothpick comes out clean, rotating the pan halfway through baking, 45 to 60 minutes. Transfer the pan to a wire rack and let the bread cool for 10 minutes, then invert onto the wire rack to finish cooling.

The bread can be wrapped in plastic wrap and stored at room temperature for up to 2 days, or in the refrigerator for up to 4 days.
Freshly grated carrots have great flavor, but if you're pressed for time, you can process store-bought shredded carrots in a food processor until they are broken down. 
Source link

#Ginger #Orange #Carrot #Quick #Bread