We've covered a lot of bag ideas throughout the years, but this is something new – crochet cross-body bag patterns are here! This type of bag is super useful because you can wear it hands-free and be sure that it won't fall from your shoulder. It's anti-theft as well, as you keep it in front of you at all times. All in all, the crossbody construction makes it very hard to steal. 
Crochet cross-body bag patterns are very easy to follow and require little yarn, so check them out if you're a beginner. See the free crochet patterns under the links below.
Follow us on our Facebook and Pinterest for more creative ideas!
If you need more inspiration, check out our 65+ Summer Bag Patterns and Boho Crochet Bag Patterns collections.
Free Crochet Crossbody Bag Pattern Ideas
Classic Granny Square Body Bag
Four crochet squares can turn into a simple crossbody bag – can you even believe it? Clare went for a classic combination of yellow and blue, which go together like the sun and the sky. Beginners, good news for you – this project uses basic crochet stitches only, so you'll pull it off in a weekend. 
Level: beginner Author: Clare M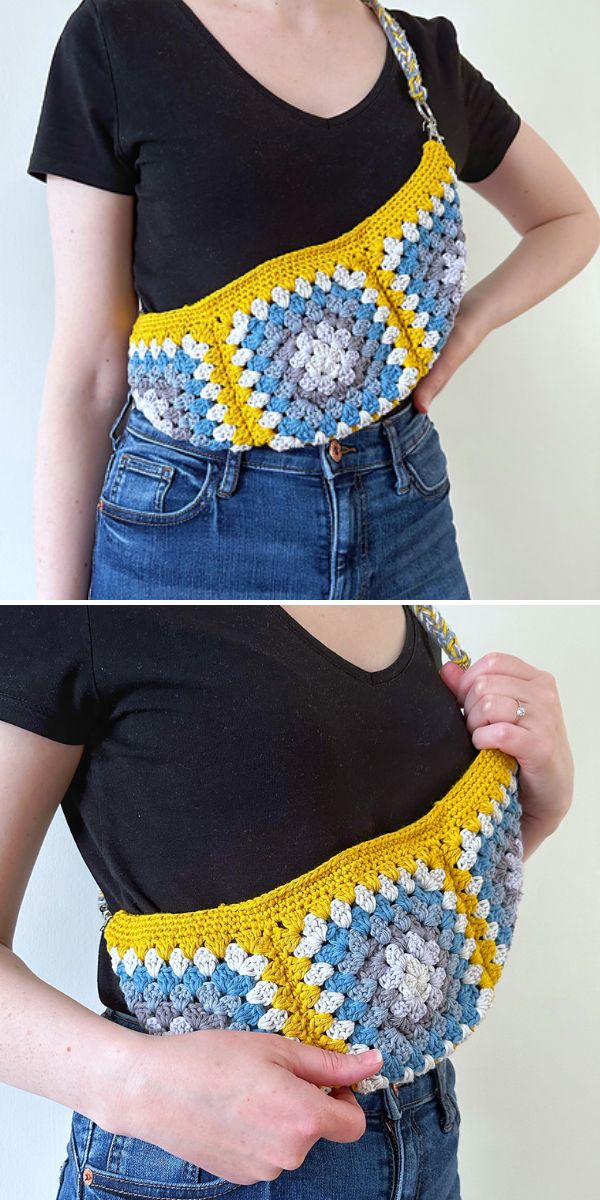 photo by Clare M / ravelry.com
Find this pattern on trulycrochet.com, or read more on ravelry.com.
Crochet Crossbody Bag
Textural puff stitch worked in the round is the main detail of MJ's crochet crossbody bag. What starts as four crochet squares, swiftly becomes a stylish boho accessory. To make it fully functional, however, you're going to need a couple of items: rings, clips, and a bag strap.
Level: upper beginner Author: Mj's Off The Hook Designs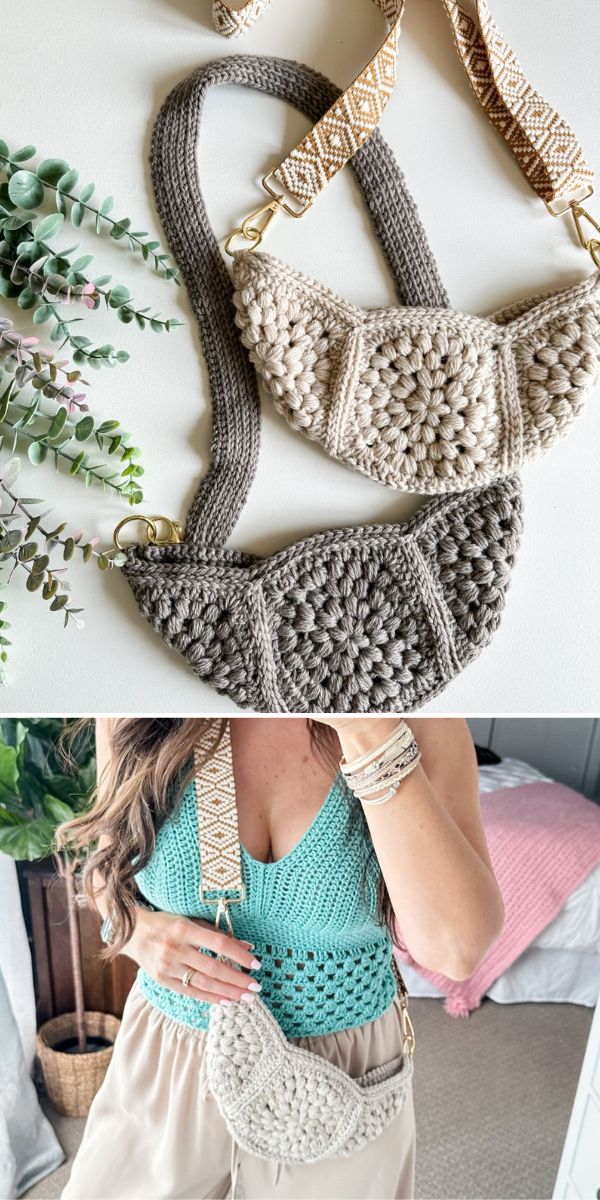 photo by Mj's Off The Hook Designs / ravelry.com
Find this pattern on mjsoffthehookdesigns.com, or read more on ravelry.com.