Dany Chevallier Forest (Creation Danybrod) is a new designer for me. While I have purchased a number of her charts, I have not stitched any of them yet. Her designs are small, delicate and beautiful. She also has a Facebook page. Her blog is where she sells her charts which are in pdf format.
Hydrangeas or Hortensias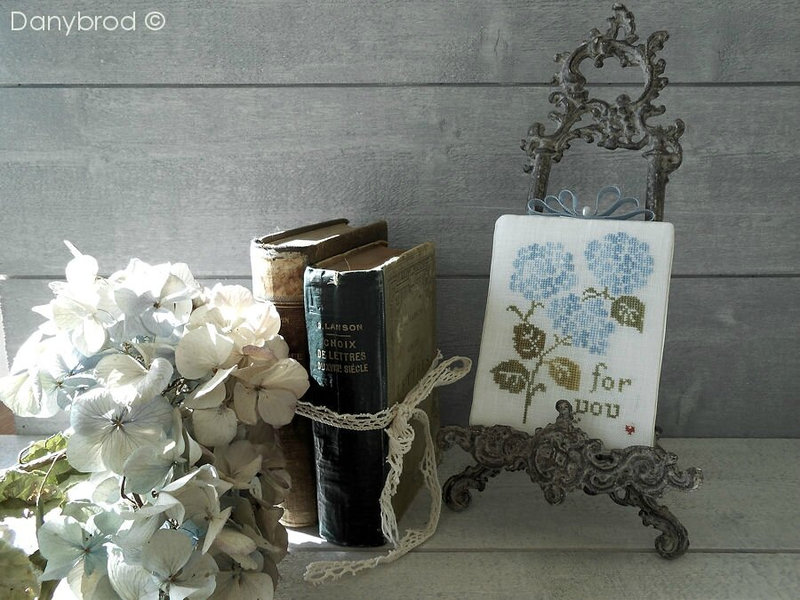 Hydrangeas has a stitch count of 80h x 57w and uses four colors of Hand-dyed by Nina floss (Artichoke, Olive Oil, Hunter, Caribbean). DMC colors are given on her blog but are not included with the chart.
I chose to stitch this one on 16ct white aida using Victorian Motto Sampler Shoppe floss:
Dried Hydrangea and Downy Lobelia for the flowers
Flower Basket (darkest green)
Lambs Ear (middle green)
17th Century Sea Mist (lightest green)
I have tried all of my various devices to take a photo of the finished piece and for the life of me, none of them show the true colors so this will have to do until I get it fully finished and hope I can get a better photo.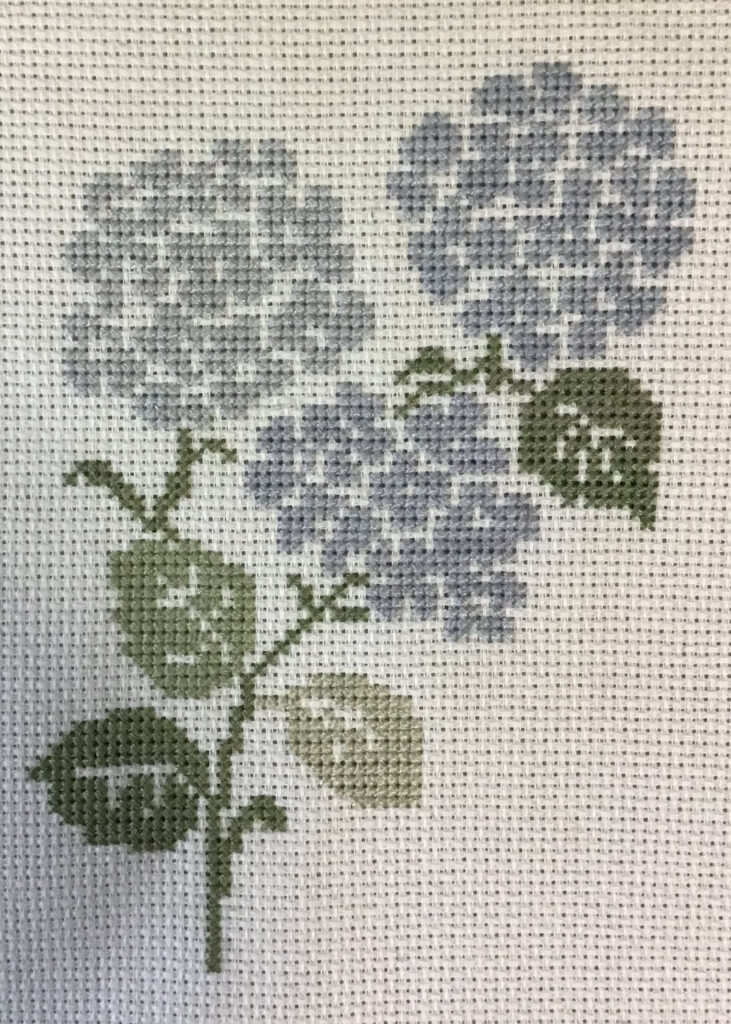 HERBARIUM – Peonies & Golden Buttons
There are actually two charts included in this project. The first is peonies with a stitch count of 58w x 54h. The colors appear to be a variegated red/pink and medium/light blue.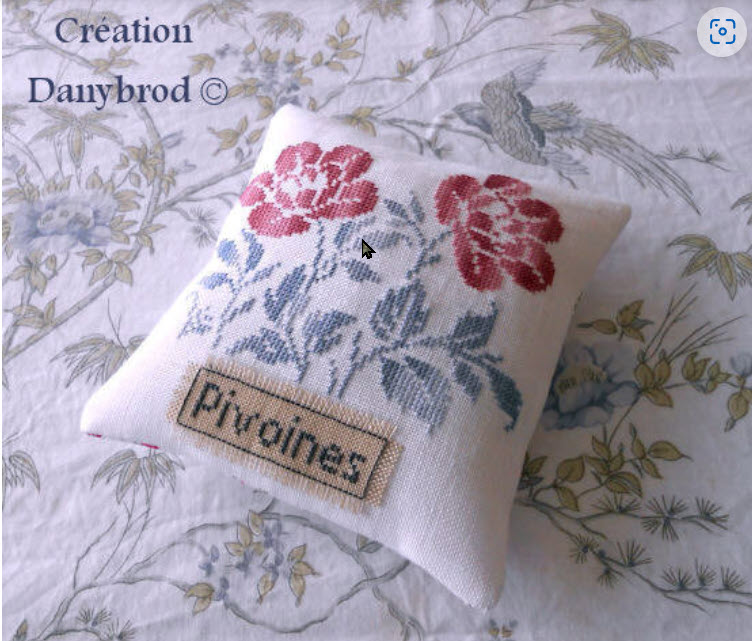 I am going to stitch this one on 16ct cream aida using Classic Colorworks Belle Soie Sister Scarlet and Au Ver A Soie #108 (sage green).
The second one included is Golden Buttons or Buttercups. The stitch count for this one is 45w x 49h.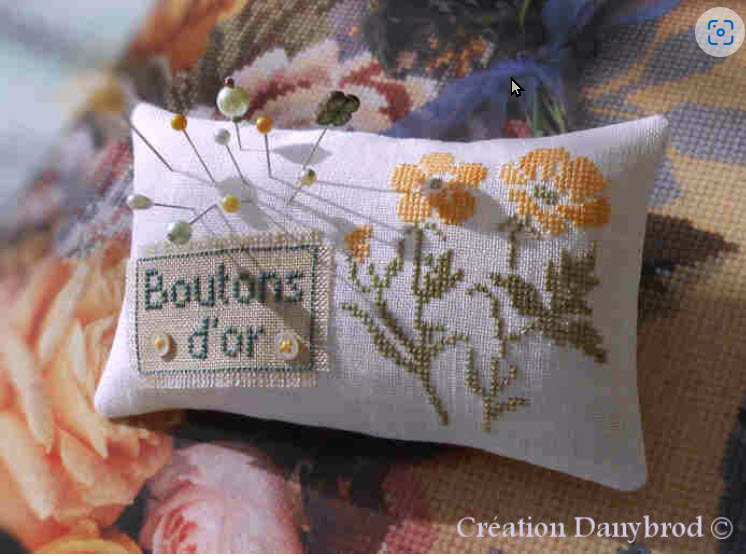 On this one, I plan on using 28ct white Monaco and Victorian Motto Sampler Shoppe floss (Yellow Marigold and Winter Rose.)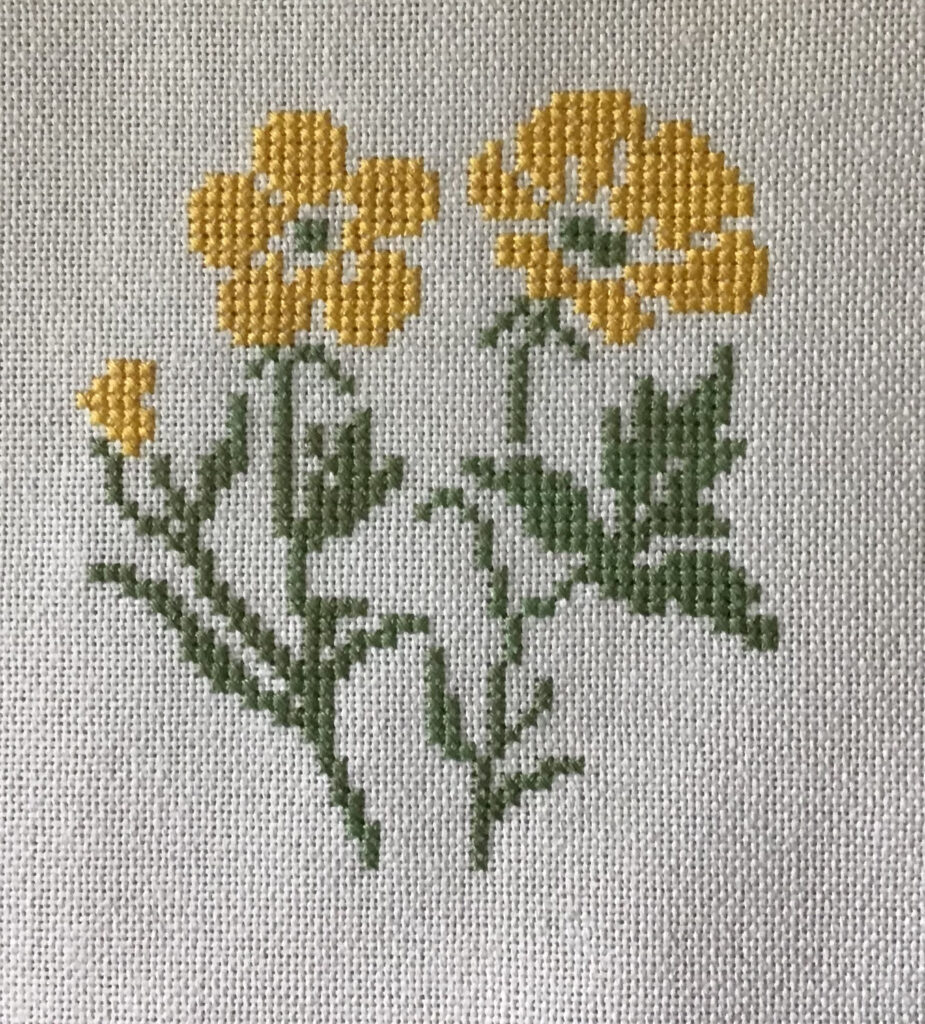 Now all I have to do is figure out how I want to finish them.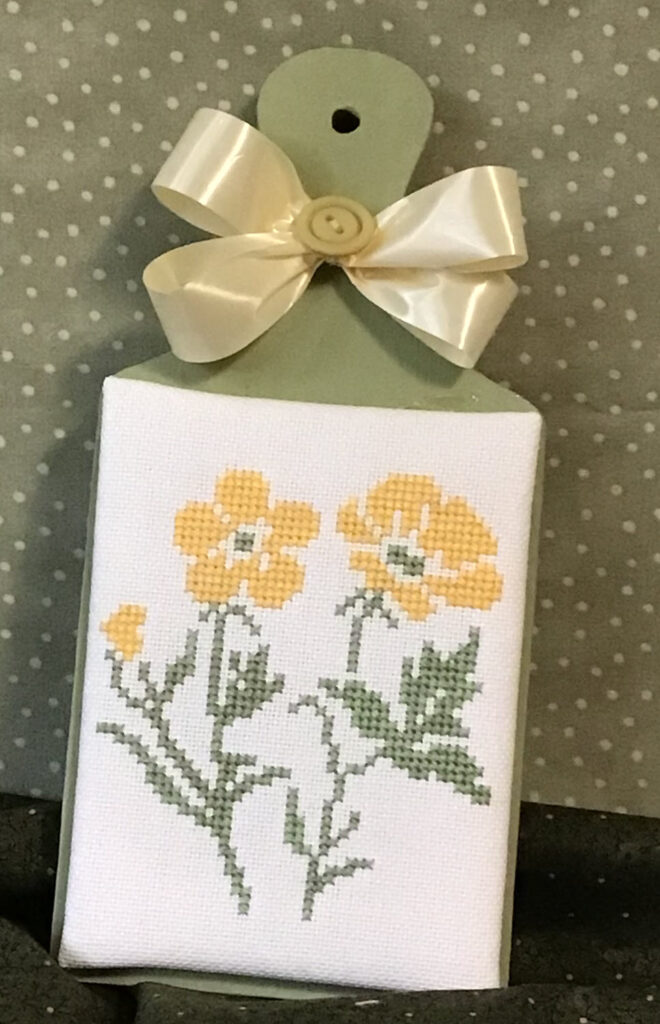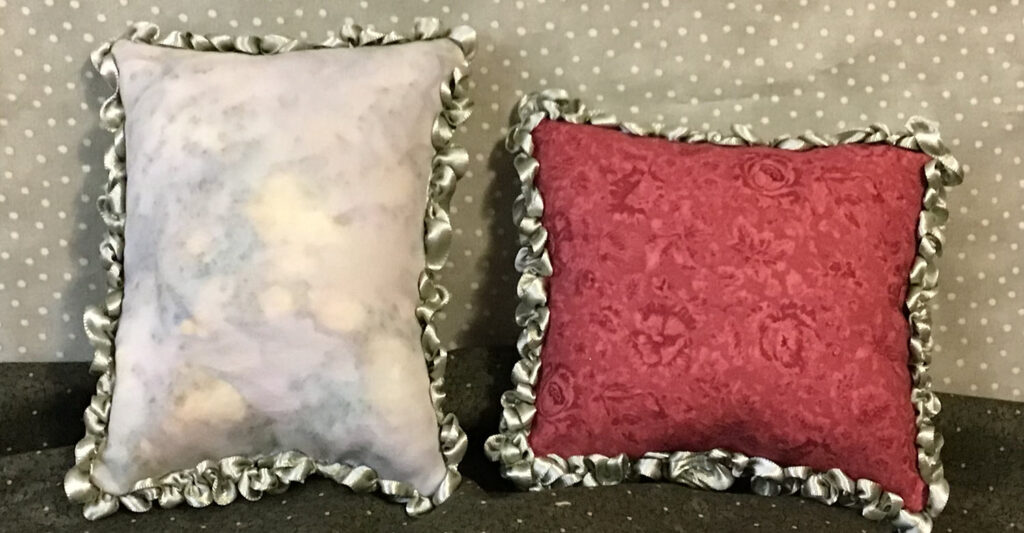 Source link

#Creation #Danybrod