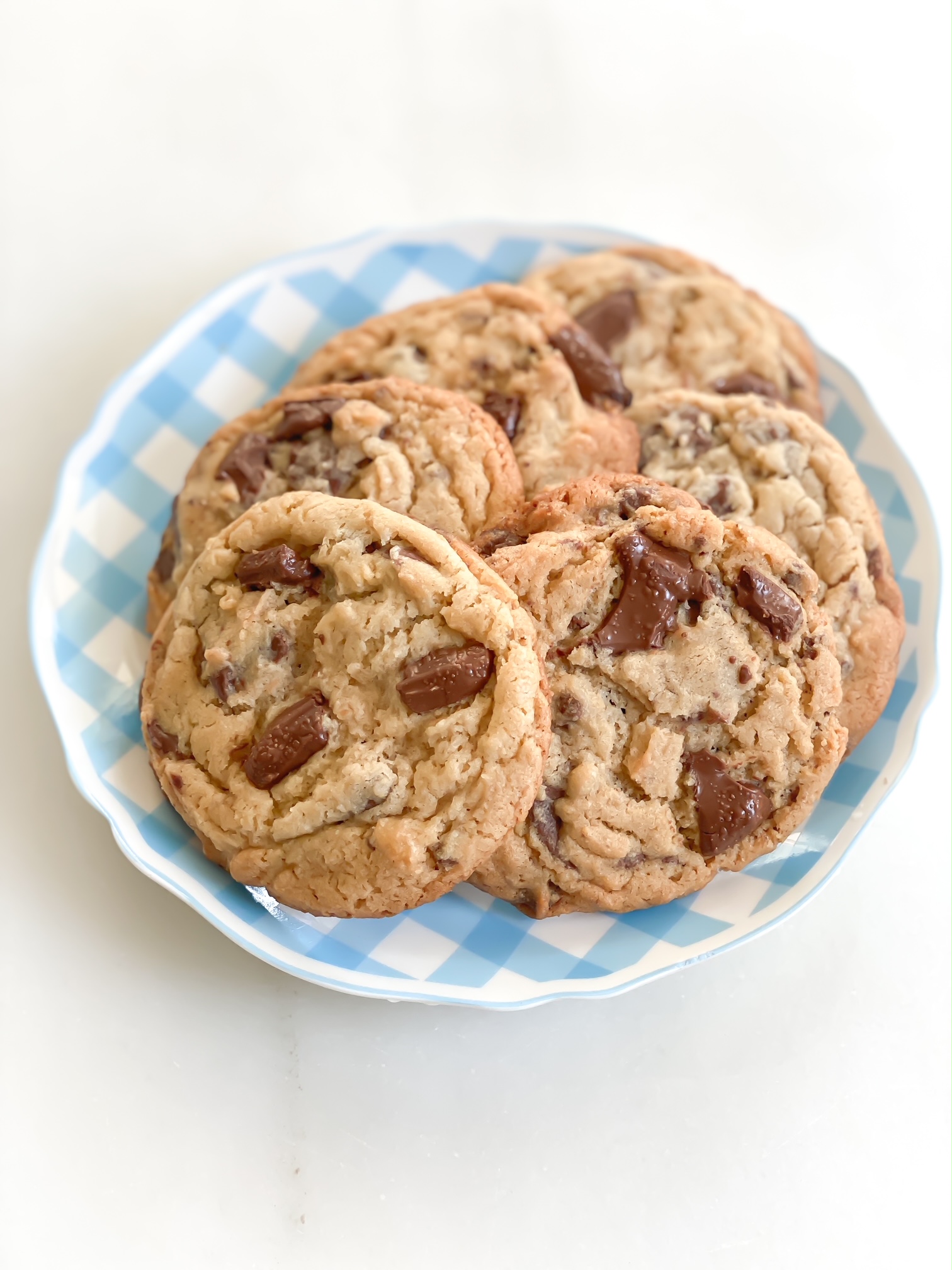 Hello friends,
I did an experiment recently where I asked artificial intelligence (ChatGPT) how to make chocolate chip cookies. A.I. is supposed to be so fancy and smart, right? After going through each ingredient as listed, and baking just as the computer robots instructed, my cookies had the same flavor and texture you would experience if you bit down onto your keyboard. They were okay, just more like something you would find in a plastic wrapper inside a vending machine. I will post the recipe from ChatGPT below just for fun. And while I'm sure A.I. will get there eventually, when it comes to recipe development, the baking bots have a long way to go!
To make it up to myself after baking "robot cookies" I whipped up a batch of real, human-made chocolate chip/chunk cookies. Recipe below. The kind of cookies that have been perfected over time, tried, and approved by real-live human people. The outcome was (if I do say so myself) one of the best darn chocolate chip cookies I have ever tasted.
While I love technology, based on my experiment, I would hypothesize that when it comes to food, there are no substitutes for lovingly made recipes that have withstood the test of time! And let's be real, if the bots can't bake, maybe we should give the technology a little time before we delve into robot brain surgery. Yikes!
Love,
Emily M.
MY CHOCOLATE CHIP COOKIE RECIPE: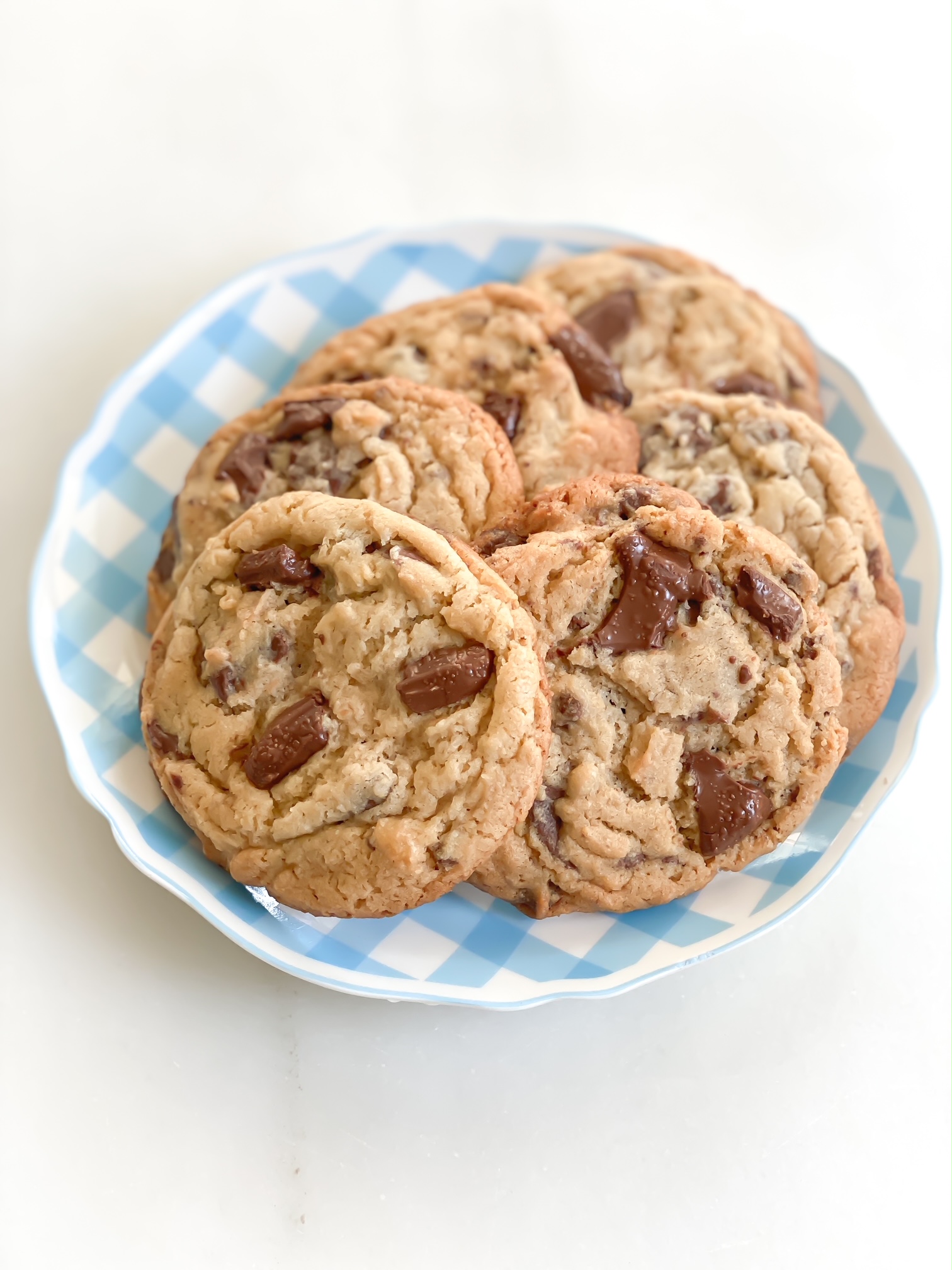 Chocolate Chuck Cookies
Best-Ever Chocolate Chip Cookies
Course:

Dessert
Cuisine:

American
Keyword:

best chocolate chip cookie recipe, chocolate chip cookies
Author: Emily Mingledorff
Ingredients
1




cup




butter, softened

3/4




cup




brown sugar

3/4




cup




granulated sugar

1




egg

1




teaspoon




almond extract

2 1/2




cups




all-purpose flour

2




cups




chocolate pieces (broken chocolate bars or chips) plus a 1/2 cup of extras on the side.

1




teaspoon




baking soda

3/4




teaspoon




salt
Instructions
In the bowl of a stand mixer fitted with the paddle attachment, combine the butter and sugars on medium speed.

Add the egg and almond extract and combine.

Add the flour, chocolate chunks, baking soda, and salt and slowly combine until a dough is formed.

Pre-heat the oven to 350 F.

Wrap and chill for a minimum of 15 minutes.

On a parchment paper or greased cookie sheet scoop balls of cookie dough and place at least two inches apart. Place extra chocolate chunks on the outside of each "dough ball."

Bake for 6-8 minutes or until the edges are golden brown.
CHAT GPT CHOCOLATE CHIP COOKIE RECIPE:
Making chocolate chip cookies is a delightful and straightforward process. Here's a basic recipe to guide you:
Ingredients:
1 cup (2 sticks) unsalted butter, softened
1 cup granulated sugar
1 cup packed brown sugar
2 large eggs
1 teaspoon vanilla extract
3 cups all-purpose flour
1 teaspoon baking soda
1/2 teaspoon salt
2 cups chocolate chips
Instructions:
Preheat your oven to 350°F (175°C). Prepare baking sheets by lining them with parchment paper or silicone baking mats.
In a large bowl, cream together the softened butter, granulated sugar, and brown sugar until smooth and well combined.
Add the eggs one at a time, mixing well after each addition. Stir in the vanilla extract.
In a separate bowl, whisk together the all-purpose flour, baking soda, and salt.
Gradually add the dry ingredients to the butter-sugar mixture, mixing until just combined. Be careful not to overmix; stop mixing as soon as the dry ingredients are incorporated.
Fold in the chocolate chips, distributing them evenly throughout the dough.
Using a cookie scoop or tablespoon, drop rounded portions of dough onto the prepared baking sheets, leaving some space between each cookie.
Bake the cookies in the preheated oven for 10 to 12 minutes or until the edges turn golden brown. The centers may still appear slightly soft, but they will firm up as the cookies cool.
Remove the baking sheets from the oven and let the cookies cool on the sheets for a few minutes. Then transfer them to wire racks to cool completely.
Enjoy your homemade chocolate chip cookies! They can be stored in an airtight container at room temperature for several days.
Feel free to modify the recipe according to your preferences. You can add nuts, use different types of chocolate chips, or adjust the sweetness to suit your taste. Happy baking!
CHAT GPT CHOCOLATE CHIP COOKIES: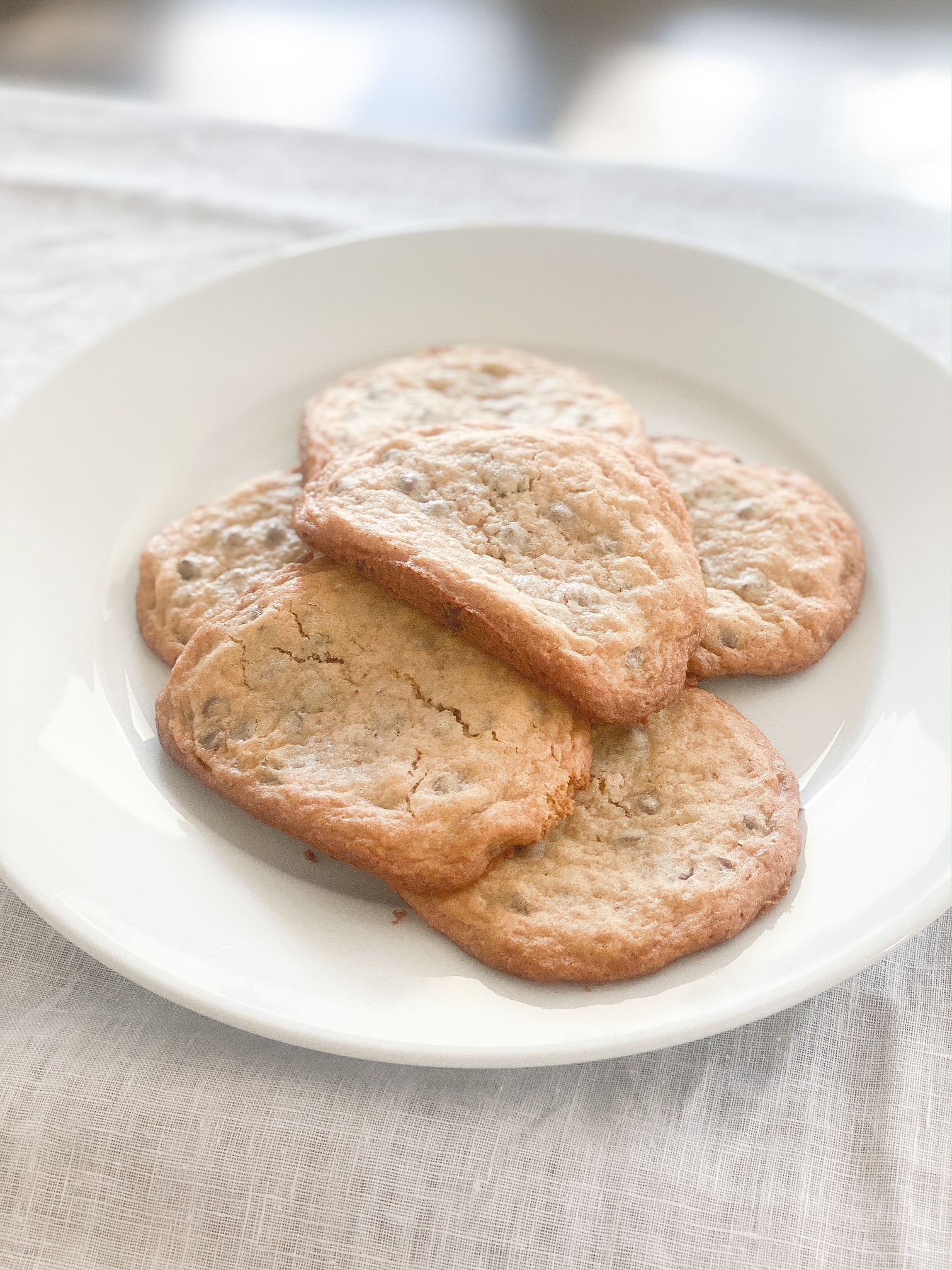 HOMEMADE CHOCOLATE CHIP COOKIES: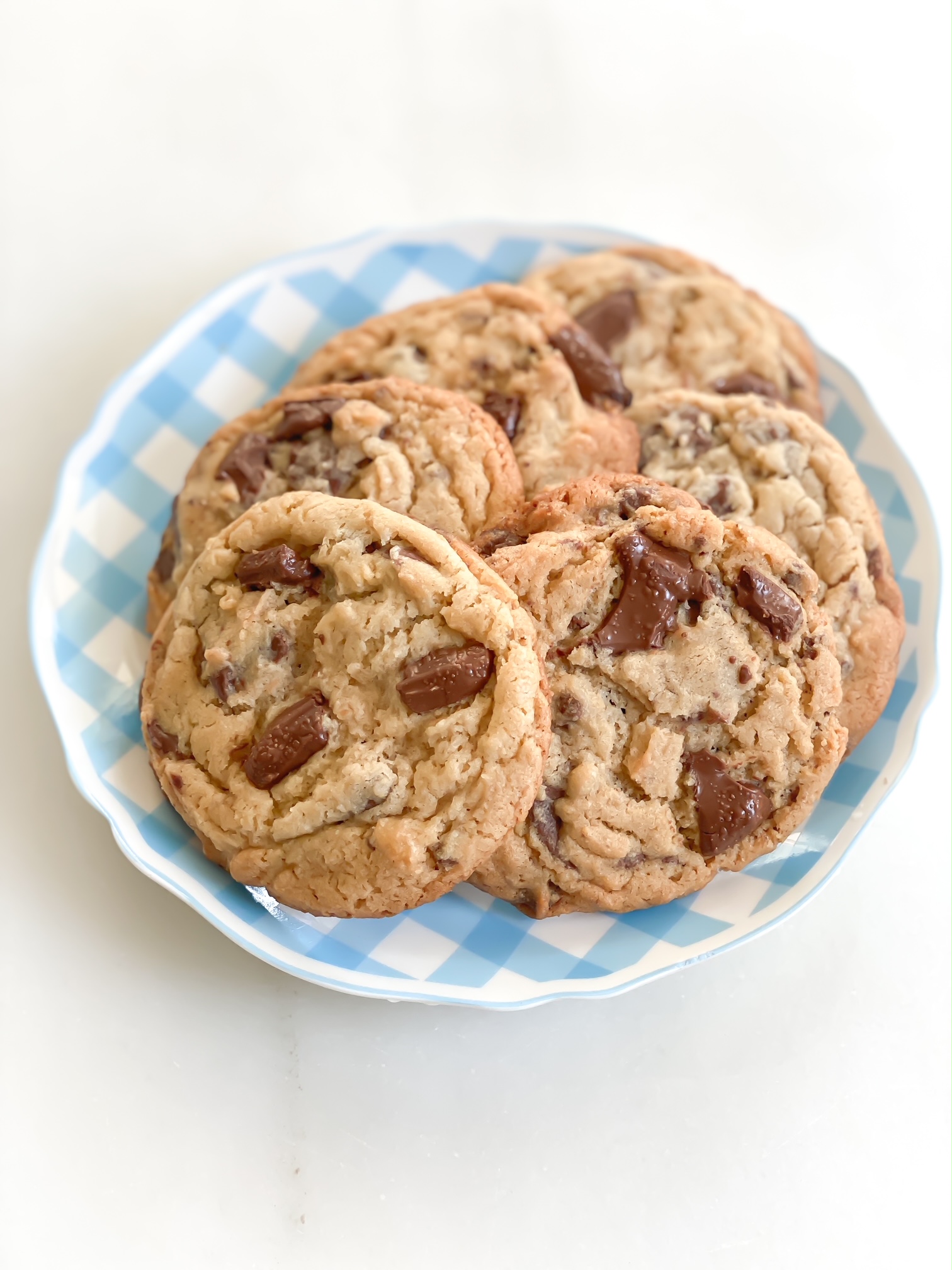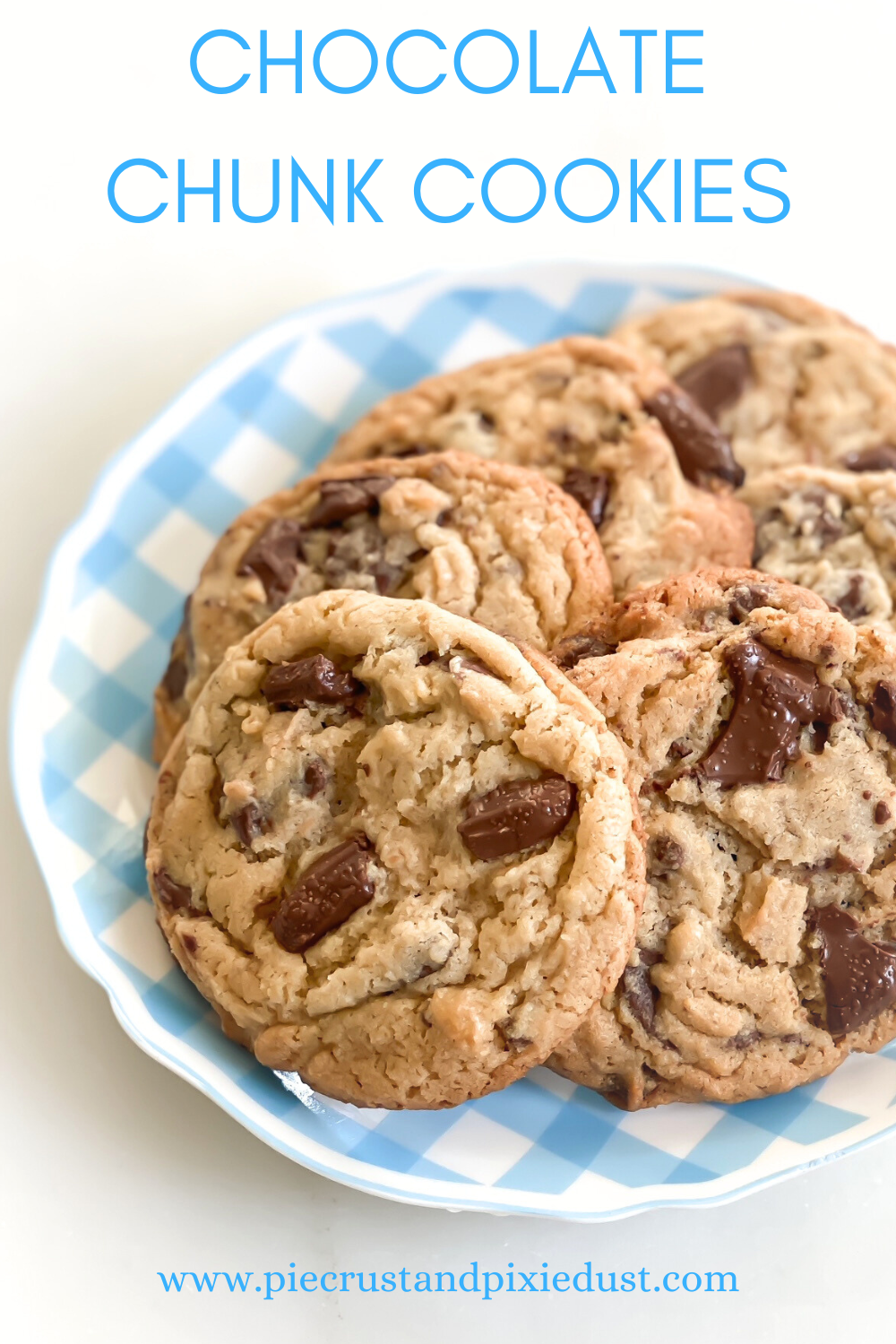 Source link

#ChatGPT #Chocolate #Chip #Cookies #Homemade